Share the Island with the ones you love
Martha's Vineyard is an island of limited resources and space. Many of the trees on this island have played a pivotal role in its unique history. I take pride in knowing the island location, history and story of every piece of wood that comes out of my shop. In the end I'm creating a new life, and a new history for our island trees. I think everyone should be able to share in that experience.
Made Entirely on Chappaquiddick
While the trees I use are from all corners of the island, I mill and produce everything entirely on Chappaquiddick, which is a small island off of Edgartown, connected only by a thin barrier beach.
My milling, drying and finishing process is intentionally slow.
I start with a whole tree as my raw material. Over the course of a few months, that tree is milled, cored, dried, sanded and finished to produce a truly local wood product.
All of my products are finished with food/allergy safe walnut oil and are intended to be used and shared daily.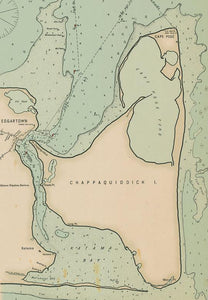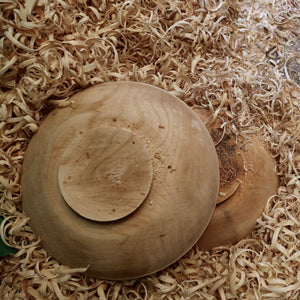 How the bowls are made
Each and every bowl has its own story that starts with a tree on Martha's Vineyard, evolves in my shop on Chappaquiddick and continues on your table with family and friends.
See my process
Contact me at ChappaquiddickWoodCompany@gmail.com